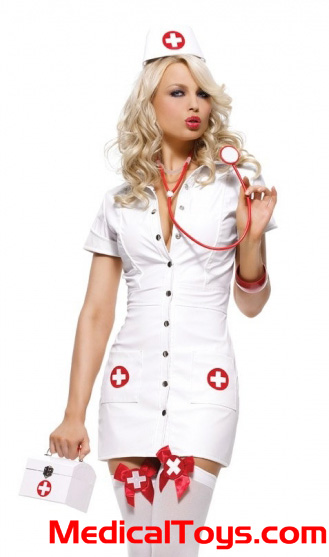 The above will be the lovey outfit for this lemon~
Warning: There is BDSM in here ( at least as much to my ability)
Enjoy~
It was a beautiful day when Lee woke up Konoha. The birds were chirping, the sun was shining- and he was stuck in bed. He had somehow gotten hurt during the other day and Lady Tsunade had given him the order as a precaution. But typical Lee….
" Two hundred and three!…argh…..Two hundred and-" Lee counted.
"Lee!" You scolded.
"Wah!" he yelled falling.
You shook your head " I had a feeling you would be here. You never learn."
He stood up " ____-chan I was just-"
You helped him up " Come on '
handsome devil
', Lady Tsunade would punch my brains out if I let you train- And I like my brains inside thank you very much!"
Lee pouted "But I was almost done! Please _____-chan!? I will just do eleven more and then I will stop and go with you."
You watched the ' boy' in front of you. You had known Lee since you both were little, and he had barely changed. He was still that same determined, over zealous little boy inside. But as you had came to see Lee had grown up- both of you had.
You smiled shook you head and sighed "Sorry Lee-"
"Then I challenge you to a fight! The first one to be pinned down loses and has to listen to the winner's demands."
Your face flushed. Did he even understand what he just said?! Growing up also shredded what innocent thoughts you had left. You stood there staring at Lee.
"You have been very naughty ____-chan~"

"Mmm~ Whip me again Lee-kun~"

" ____-chan~"
"____-chan?" Lee blinked waving a hand in front of your face.
Forgetting you surroundings and acting accordingly, you went into 'ninja-mode' and pinned Lee to the ground holing a kunai to his neck.
"____-chan!" Lee yelled.
You snapped out of your 'trance' and gout off of him "Sorry Lee, I wasn't paying attention." You rubbed the back of your neck sheepishly. "Hey wait does this mean I win?"
"I will honor our agreement." Lee nodded.
You sighed, you could take advantage of this guy so easily.
"Lee?" You stared up into the clouds a reddish tint forming on your cheeks " What did you mean the other day? When you said that…"
~Flash Back~
" ____-chan! Ihavelikedyouforareallyreallylongtimeandijustwantedtosay- I LOVE YOU!" Lee yelled.
Your eyes grew wide and you started blushing "I-uh-well…"
"Haha ___-chan has an admirer! " Naruto smiled.
"…That is so weird…" Sakura dead- panned.
"I-I-I'm sorry!" You said flustered and high-tailed it out of the area.
Unfortunately…
"GAH!"
….You ran over Lee.
~End flashback~
His face started to get red " I meant exactly what I said. I am in love with you (full name)." He said seriously.
Your heart rate grew ten fold "Lee…"
"I would die a happy man if you would be my girlfriend." He continued.
You giggled at his antics and got closer to him succeeding in turning him red. " Do you know what that job entails, Lee-kun~ ?"
"Um…" He gulped.
The last thing he saw was a giggling you before everything slowly became dark.
~Dattebayo~
"____-chan?" Lee called groggily.
"Hi Lee-kun~" You smiled sweetly.
" (hic) You look pretty!" He smiled.
It would be a total lie if you had knocked out Lee, given him some of his 'medicine', and dressed up as a sexy nurse….Because you also had your 'bag of tricks'.
"Lee-kun~" Your voice was low and seductive as you walked over to him swooshing your hips. "Do you wanna play a game~?"
"What (hic) kind of game?" He asked excitedly.
You smirked " In this game you're the patient and I'm the nurse, and it's time for your check up~"
You walked over to the tied up ninja and caressed his cheek " If you pass the check up, you can be my boyfriend."
" Let us begin then!" He declared almost slurring.
You smiled devilishly. He had no clue what he was getting into.
~Dattebayo~
"First we'll have to check your pulse." You explained and dug into your bag.
You went back over to Lee with a kunai and cut straight through his outfit. He hissed as the blade left a small cut on his chest. Your tongue quickly went to his aid and lapped up the blood.
" Oh my Lee-kun!" You fake gasped "No underwear?"
Lee just smiled dopily. You took out a cylinder-like container and set it on the bedside.
"Let's see what we have here~" You winked.
Your hands traveled from Lee's chest, making him shiver, to his length down below. You slowly started to stroke and massage it, making it grow harder. Lee moaned with pleasure right before you stopped.
" Not-uh~" You wagged your finger " We have to check your blood pressure now."
You took the cylinder and put Lee's manhood into it. A few pumps later and he grew a good three inches.
"My I didn't think you'd grow that much~!" You smiled.
"______-chan~ I (hic) want to touch you~ Pretty please~?" Lee begged.
"Oh but we're not even close to being down! You need your prostate checked!" You said.
You pulled out a long tube and began putting on tight white medical gloves. "For this, we can unlock these." You said unlocking his leg restraints.
You opened the tube and put a small amount on your finger. " First we'll need some of this~"
Lee groaned as you inserted a finger in his only entrance, swirling it around making sure his walls were coated. Barely after five seconds he felt incredibly warm down there. Then came something large trying to probe him, in one swift motion it was pushed in and started to vibrate.
Lee squirmed and called out your name in pleasure.
"Wow, I didn't think you'd react so quickly." You said watching the show from a nearby chair.
Just seeing him made you hot and bothered. Your own nether regions were wet and ached for him to be inside you.
His gasps and cries of ecstasy filled the room.
"_____-chan~ I am-" Lee yelled.
You got up from your chair and quickly placed something on the head of his length.
"Not quite yet Lee-kun~" You said.
He looked up at you with desperate eyes, you only smirked.
"I think I'm hungry." You pondered and slipped out of the nurse's outfit.
Lee panted as he watched you undress. He drank in your naked form and felt an unbearable pain from his throbbing member. Seeing this you quickly got dresses in something more appropriate for outside.
"I'm going to go to Ichiraku's ramen. I'll be back~" You waved at the door right before turning the vibration speed all the way up.
~Dattebayo~
After taking your time for lunch you went back to your house where you knew Lee would be.
"Lee-kun~ Oh shit." You cursed.
There was no Lee chained to your bed, and the vibrater was long forgotten on the bedroom floor.
"Lee?" You called cautiously.
You mentally smacked yourself. You should have know he would have used his strength to get out. The only question was…
"Oh _____-chan~"
You yelped and found yourself hand cuffed to the bed-naked. Darn ninja skills of his!
"Now I want to play a game with you~"
Lee was no where in sight and that made you a little nervous and excited.
" Yes Lee-kun play with me~" You practically sang.
"That was not very nice, what you did to me ____-chan."
Lee had now appeared and to your delight was wearing nothing.
"Punish me Lee-kun~"
You squealed in pleasure as his tongue dove straight to your petals. He nipped and sucked, and you bucked your hips to make him go in deeper.
*SMACK*
You hissed in pain as you looked up and found Lee with a crop.
"You have a lot of interesting toys in that bag." he smirked.
He went back to the bag and returned with a new item which he placed the to little suction-like cups on your buds and a slight larger one down where your womanhood was. He squeezed the pump of the device a few times and you moaned.
The device was like an actual sucking mouth on your most sensitive places. You mewled at the sensations it made you feel.
You went to buck your hips again but the sheer sting of the crop stopped your actions.
Your vision was obscured by a blindfold and the pressure was released. The relief was short lived as a thrust made a sharp pain shoot through your lower regions.
The trusting continued in high speed as Lee pounded himself into. You felt your stomach tighten.
"Lee~!" You called out.
You were in pure bliss! You never left something more satisfying than what you were feeling at that moment. That is until you fell completely to the pleasure and released your essence all over Lee.
The thrusts kept pounding into you and you kept cumming. Lee didn't….
It suddenly hit you that Lee was still wearing the cock ring. He seemed to sense that you knew it too and stopped his actions.
He looked down at you. Your face was fully flushed and twisted in pleasure. Lee's own body was sweaty and his hair was disshelved in a hot way, not to mention his cock was still hard from lack of release.
" Beg ___-chan~" He growled nipping your ear.
It was obvious that he wanted you, and he wanted you NOW.
"Please Lee-kun." Your voice was about a whisper from all your screaming.
He pulled out of you making you groan., and smacked you thigh with the crop "Louder." He ordered.
"Please!" You yelled to the best of your ability.
"What do you want me to do?" He asked " Scream it."
"I want you to cum in my pussy!" You screamed.
He laughed slightly "The doctor just needs to give you, your medicine~" and went back into your slick cavern.
You both began to moan as he moved in and out of you. The bed creaked and rocked with every move.
You felt that familiar build up in your gut "Lee~!" You cried returning to the blissful state.
Above you Lee groaned and panted and your release had done it for him. He exploded his warm seed inside of you yelling your name.
He pulled out and rested on your chest. " We should play this game again _____-chan."
You laughed " Yeah, um Lee-kun could you undo these hand cuffs?"
He got back up and hovered over you " I think we should play again right now~"